How do I find an article on EBSCOhost?
1. Go to the Library Catalog & Online Resources page.
2. Click EBSCOhost Academic Databases under Links.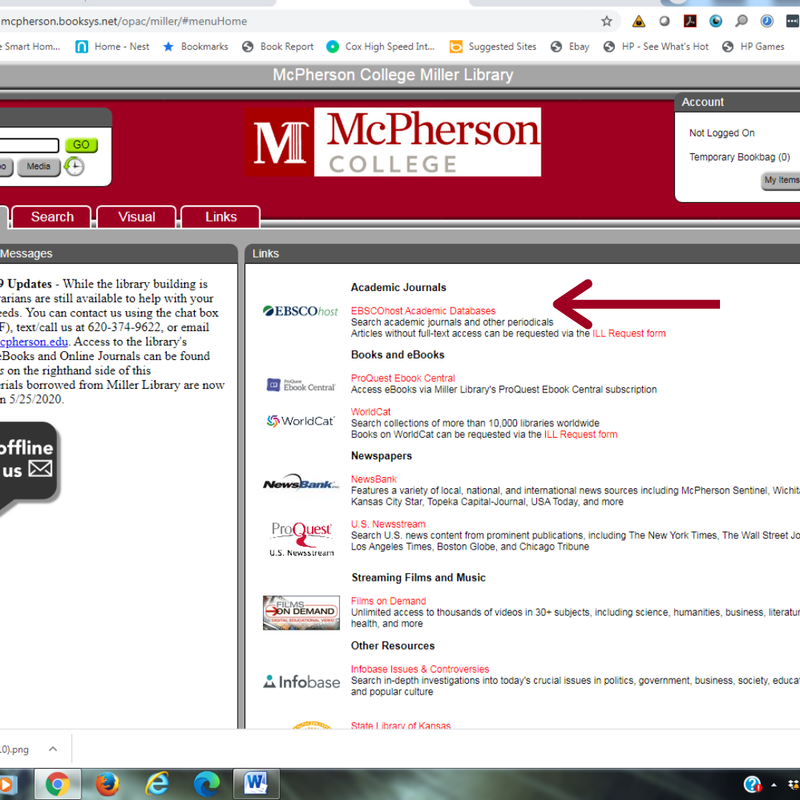 3. If you know the exact name of the database you'd like to search, scroll down or type Ctrl + F and type the database name in the box. Click the check box next to the database name. Otherwise, click the check box next to Select All at the top.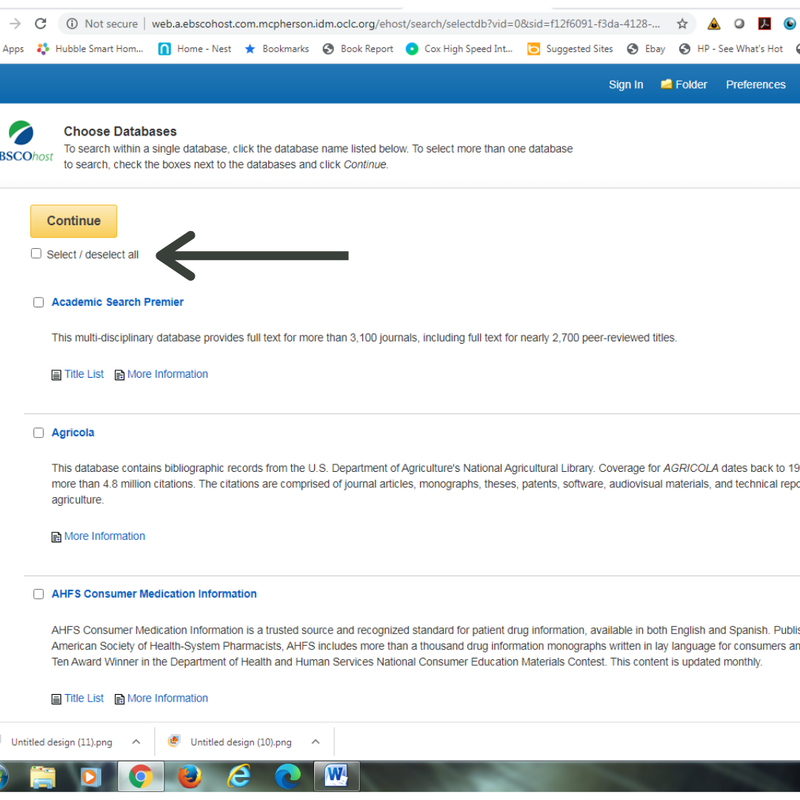 4. Click Continue.
5. Type in your topic in the boxes at the top of the page. Click the Search button.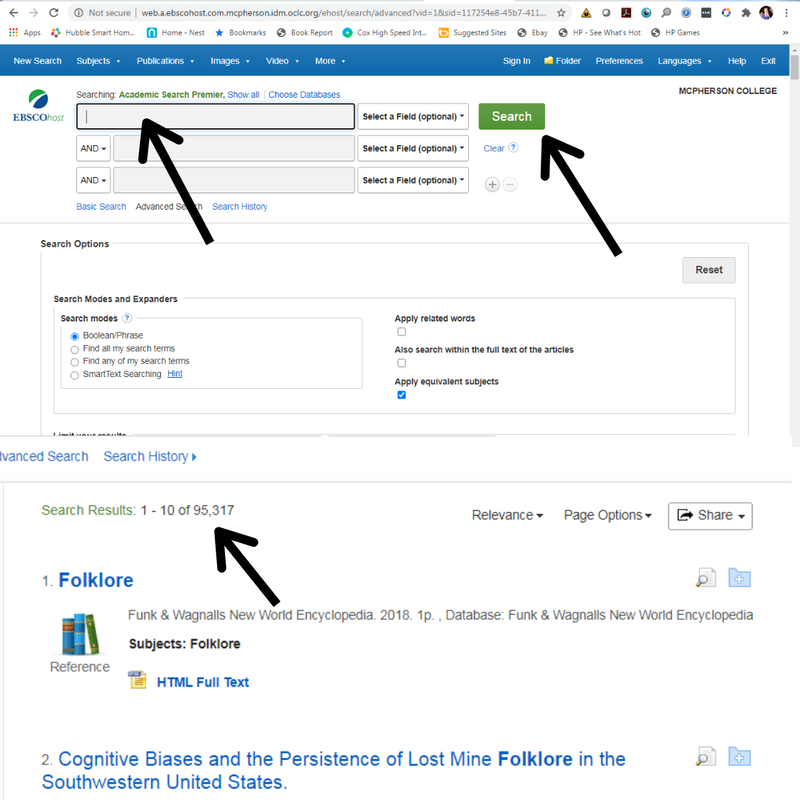 5. On the left side of the screen, you can refine your results.